Nutec Receives 5-ton Micro Injection Molding Press From Sodick
The Sodick VRE Series Vertical Micro Injection Molding Press, made in Japan, is their first ever 5-ton vertical molding press delivered to the United States.
This new series of molding presses were just released this past year at the NPE2015 plastic industry show. This 5 ton unit will be used for a high precision medical automation project.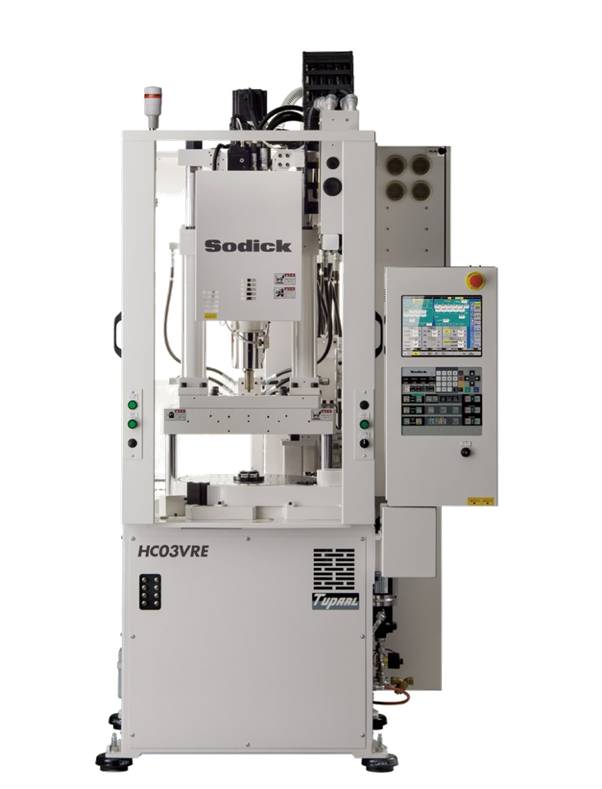 The entire system is built for speed with ultra fast table rotation, Sodick's patented two stage plunger technology and a proprietary close/clamp system capable of providing sub-second dry cycle speeds. This coupled with an optimized footprint (35% smaller than the 20 ton) makes the Sodick vertical micro injection molding press a leader in the micro-molding industry. The net result is an ultra-precise and ultra-fast molding system.
NuTec Tooling Systems has provided specialty press-side automation solutions for many years.
The interface with the press creates a robust system. For this application, NuTec is designing and building a linear motor based custom Sprue Picker capable of entering and pulling the sprue is sub-second fashion. Feeding the system is a robotic insert load/unload capability with unique handling and mold interface features.
We are very pleased to be on the leading edge of technology advancements and our dedicated team values the opportunity to serve our customer in this fashion.