Assembly Systems
By designing and building custom automated systems, we help manufacturers increase production potential while lowering costs and improving quality. We manufacture state-of-the-art assembly automation equipment — ranging from sub-assemblies to fully-automated, turnkey assembly lines — that allow you to increase assembly process efficiency and profitability and improve product quality and safety.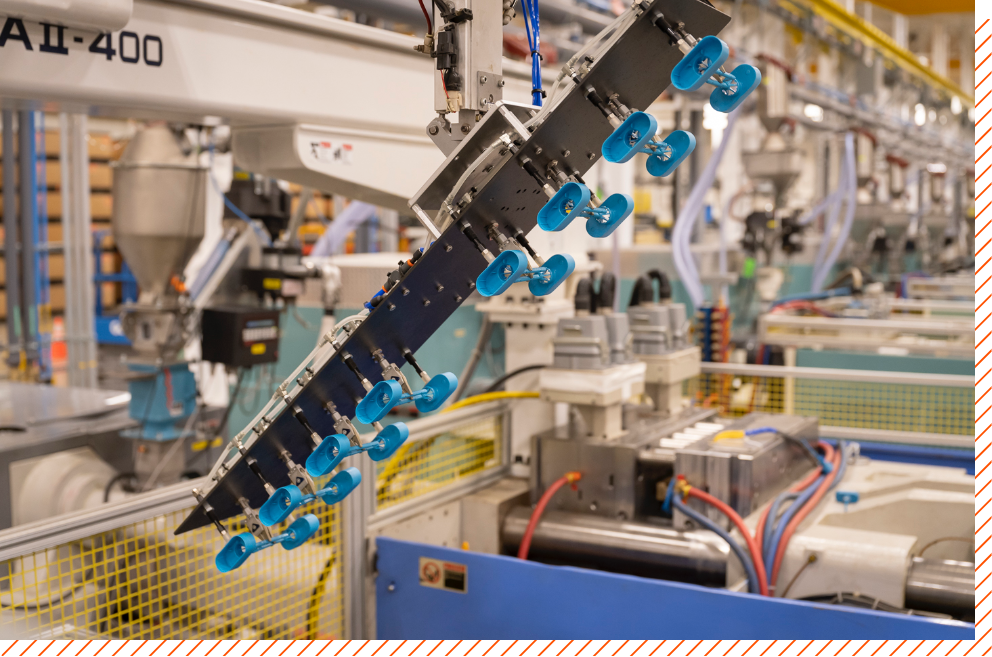 PRESS SIDE AUTOMATION
Our injection molding automation directly interfaces with your molds and molding presses, allowing for immediate improved quality verification, elimination of material handling labor, and better overall process control.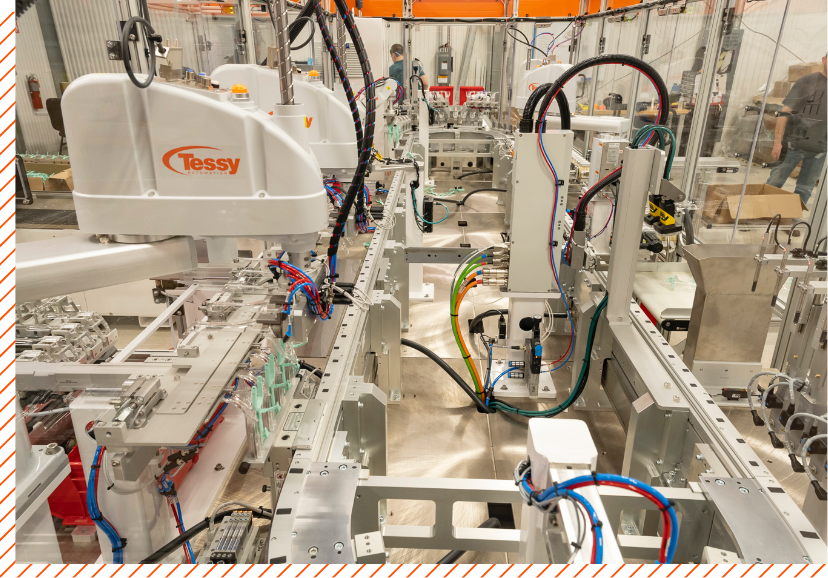 ROBOTIC INTEGRATION
We design, manufacture, and integrate custom industrial robotic systems for complex assembly movements that conventional assembly technology cannot reproduce, with a focus on maximizing productivity, providing flexibility and optimizing cycle times.
VISION INSPECTION
We integrated vision hardware from a number of prominent camera companies that can provide feedback data to the user regarding process capability and product quality or assist just the automation equipment in performing the task at hand.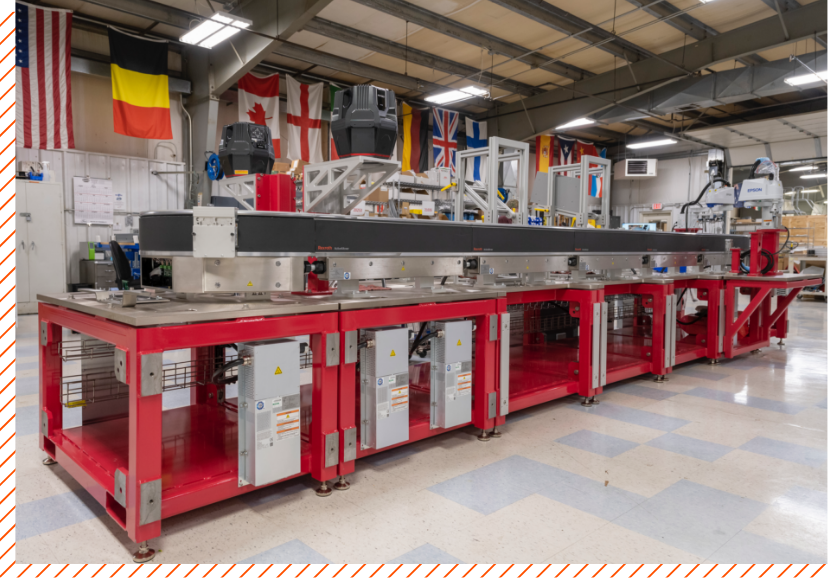 INDEXING SYSTEM
Indexing assembly systems are the most common automated systems and serve as a very reliable approach to moderate speed production demands. These systems are easily scalable to accommodate a variety of assembly and inspection processes and are a proven robust machine chassis.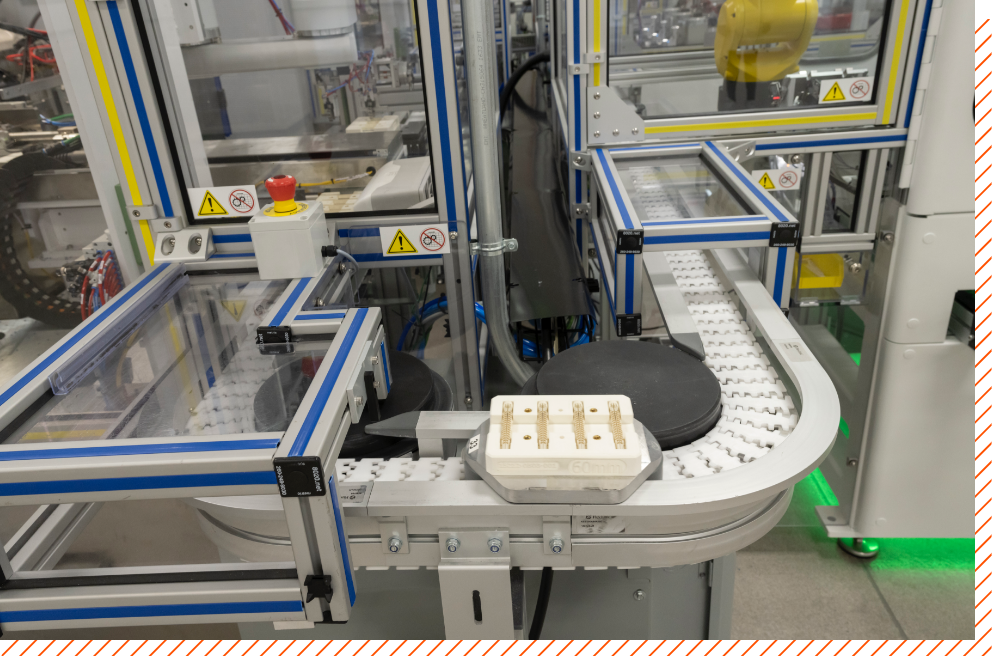 POWER & FREE CONVEYOR SYSTEMS
Ideal for larger and more complex assemblies requiring a higher number of assembly and testing operations, we've deployed many power and free conveyor systems to transport product via pallet through a variety of automation processes.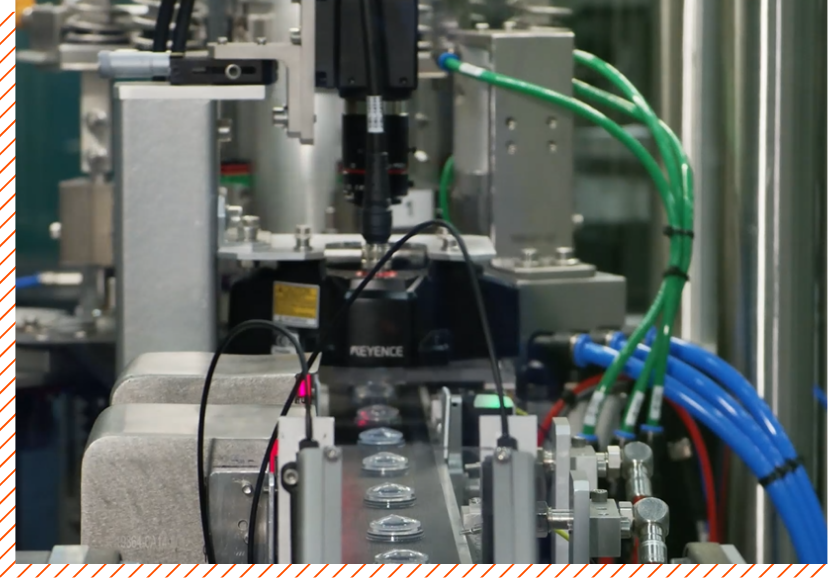 CONTINUOUS MOTION
Continuous motion automation systems optimize the process for the most consistent, highest quality performance, with benefits that include minimal maintenance, customized machine design, minimized floor space, and optimum OEE.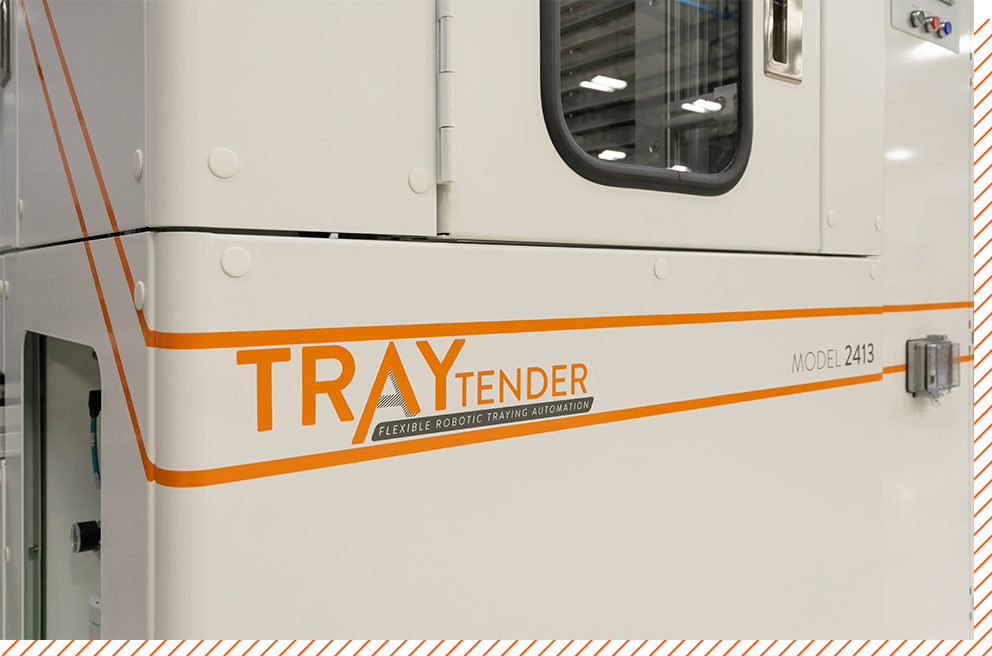 TrayTender
These modular, robotic machines automate parts handling to and from trays, ideal for integration with molding machines, machining centers, or other assembly and test automation. Each component is specified for your application parameters, and because of its elimination of operator tending and beyond, the typical payback is just one year.