Pharmaceutical
Impeccable Manufacturing Standards for Medication and Testing
Tessy Automation has the capability and proven success to design, build, and integrate an assembly system that will meet your needs as a manufacturer and provider of pharmaceuticals and pharmaceutical-related products. From dispensing to sealing through laser marking QR/barcodes to verification, our highly qualified team of engineers and project managers work diligently with you to ensure a robust design and system based on your application.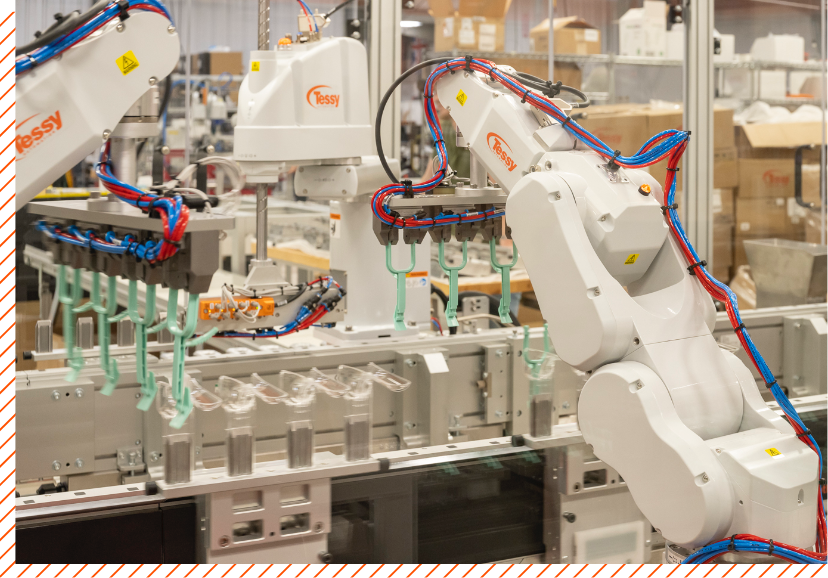 THE HIGHEST STANDARDS IN VALIDATION
Validation and verification are key through all stages, from PFMEA through IQ/OQ/PQ and site acceptance testing. Ensuring quality, consistency and productivity, Tessy Automation understands that our systems are a part of your plan to improve the quality of a person's life.
OUR INDUStRY EXPERTISE INCLUDES:
Micro-fluidics
Veterinary Diagnostics
Point-Of-Care Testing