Epson Introduces 3 New Scara Robots Helping Expand More Applications
Epson Robots, the renowned leader in SCARA Robots, has expanded their SCARA lineup to include 3 new robots.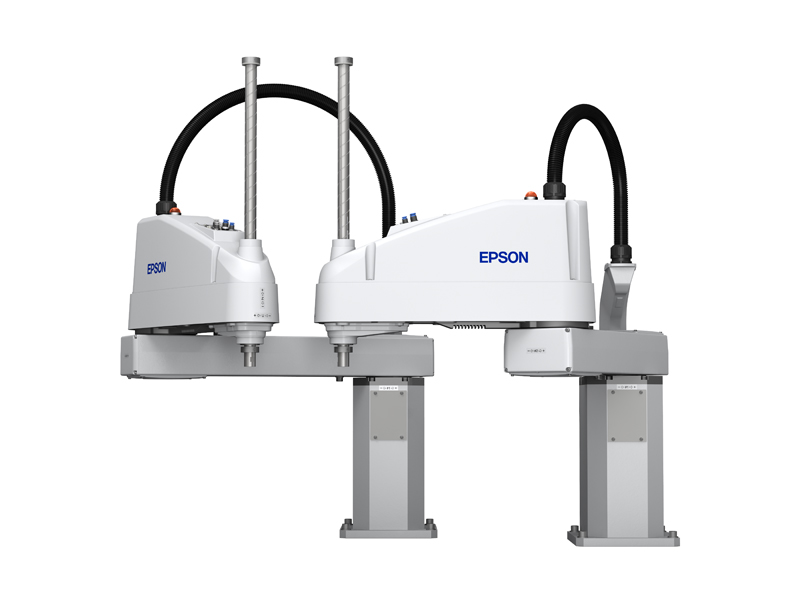 The latest SCARA robots are built to carry heavier objects at high rates of speed. The LS20 offers a maximum payload of 44lb with arm lengths of 800, and 1000mm. Both arm lengths feature a 420mm Z-Axis length.
In addition, the new robots most notable features include: high speed cycle times, superior acceleration/deceleration rates,  smooth start/stop motion, and reduced vibration from Epson's QMEMS vibration sensing technology.
Furthermore, the new robots are ideal for applications that require a longer reach, larger payload, and/or increased tooling size.
Epson's latest SCARA robots are being marketed to industries such as automotive, appliance, and industrial divisions.
"For the last several years, Epson's LS-Series robots have been the robot of choice for high quality, low-cost automation. Now with the addition of 3 new models, we're able to offer cost-effective solutions for an even larger variety of applications."

MICHAEL FERRARA, DIRECTOR OF EPSON ROBOTS
Be sure to check out NuTec's capabilities with Epson Robots as well as our other automation and robotics capabilities. 
Check out the full article written by Sam Francis of Robotics and Automation News.