Top 5 Industrial Automation Trends Predicted for 2022
2022 is poised to be a defining time in the world of automation. As we all settle into the new year, the automation industry is seeing accelerated rates of growth for products made by automated technology due to unprecedented challenges throughout the global economy. Our automation architects at Tessy Automation are dedicated to searching for cutting-edge automated solutions to solve the supply chain, labor and efficiency issues suppliers and manufacturers face today.
One of the best ways to find these solutions is by monitoring the industry and its latest trends. Technology and innovation within manufacturing is progressing at a remarkable rate, and following the latest news allows industry innovators to keep up on the newest ideas and processes to industrial automation. Here, we break down the headlines that we're watching going into 2022.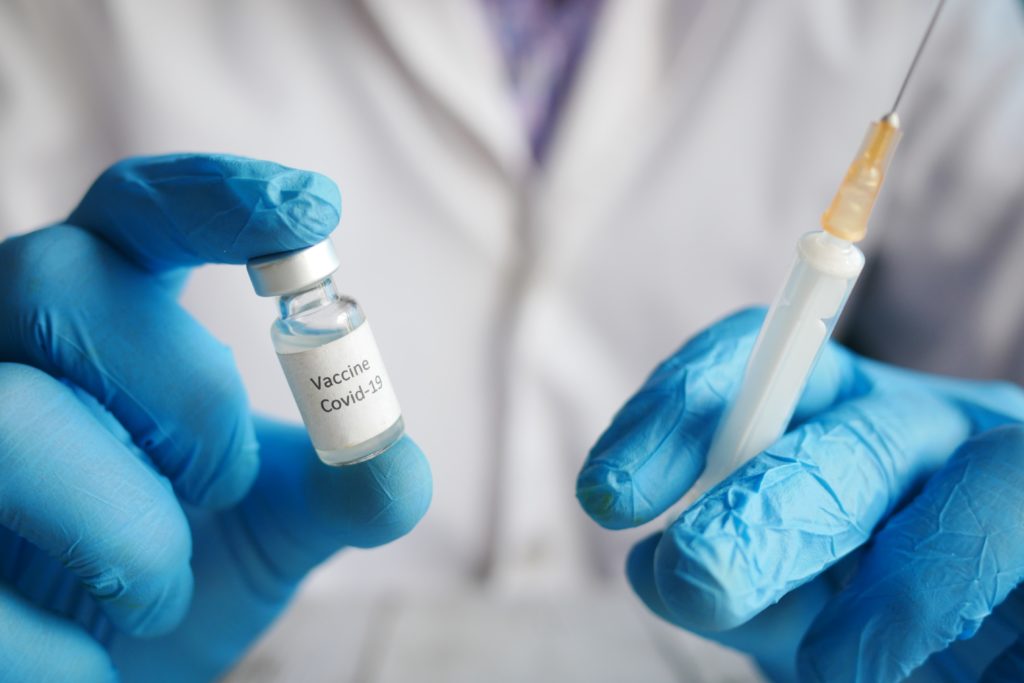 Automated Technology Will Continue to Play a Large Role in Producing Medical Necessities to Fight COVID
Preventing the spread of the COVID-19 virus is currently a priority throughout the world. Nearly every government health department is doing what it can to get masks, vaccines and other medical supplies to its citizens. Because of this, there is a constant demand for millions of vaccine vials and syringes which are able to be transported to the other side of the globe without a decrease in product quality.
[CASE STUDY] Creating an automated medical syringe coating machine to coat plastic syringes to produce properties similar to ones made of glass — reducing costs and making mass production a reality.
Using automated technology to leverage plastic and high-tech polymers has proven to be a crucial player in the global pandemic mitigation effort. Traditional glass can be too unstable to transport the COVID-19 vaccine thousands of miles around the globe. So while health researchers were working on a vaccine, engineers in the polymer and automation industries put their focus on creating a safe way to transport them.
The efforts paid off. Today, plastic vaccine vials and syringes are being used in massive numbers as they've proven to be the safest way to get COVID-19 medicine to underdeveloped and remote locations. The high-tech polymers are strong, reliable and relatively inexpensive to produce. Even after the pandemic is under control, these plastic vials and syringes will be relied upon by many countries to safely import their medicine.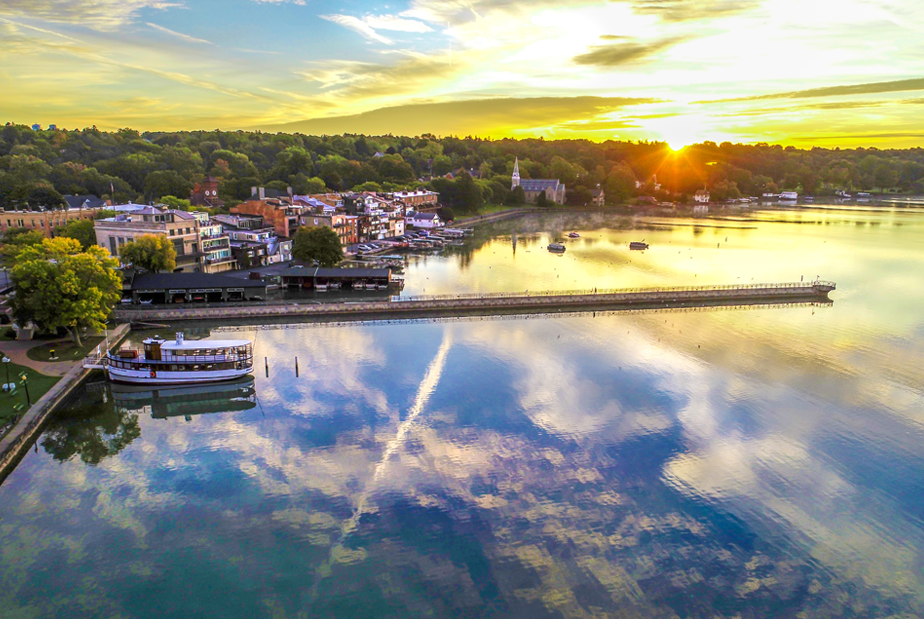 Prioritization of Sustainability in Automated Technology
Industries around the globe are becoming more conscious of their environmental impact. Industrial automation is no exception.
Our industry has the potential to make a large, positive impact on the future of our planet. Creating machinery and facilities that are climate-friendly will reward not only the environment — it will make the products more desirable to consumers.
Facilities of the future will focus around sustainable manufacturing and implement crucial elements such as setting waste reduction goals, continuous monitoring in hazardous waste recycling, collaborating with local universities to reduce water and electricity usage through innovative design, as well as eliminating waste through lean manufacturing techniques. The streamlined efficiency of automated production can also result in less waste as a byproduct of the manufacturing process.
Automated manufacturing technology also provides a notable decrease in carbon emissions when compared to a standard operation. One study showed the implementation of an automated milling machine could save the equivalent of 538 tons of carbon dioxide (tCO2e) over the machine's manufacturing lifetime, which is equal to driving your car around the globe about 76 times.
As the world demands more accountability from manufacturers, demand for these types of products will be coming from both individual consumers and government-sized buyers. Sustainable companies showing they can operate at high efficiency while using less energy will thrive in 2022.
Our team is driven to eliminate our operation's environmental impact at every stage of the manufacturing process, setting the benchmark for the rest of the industry. In fact, Tessy Plastics is proudly featured in the 2020 Johnson & Johnson Health for Humanity Report for our collaborative work on their Supplier Sustainability Program.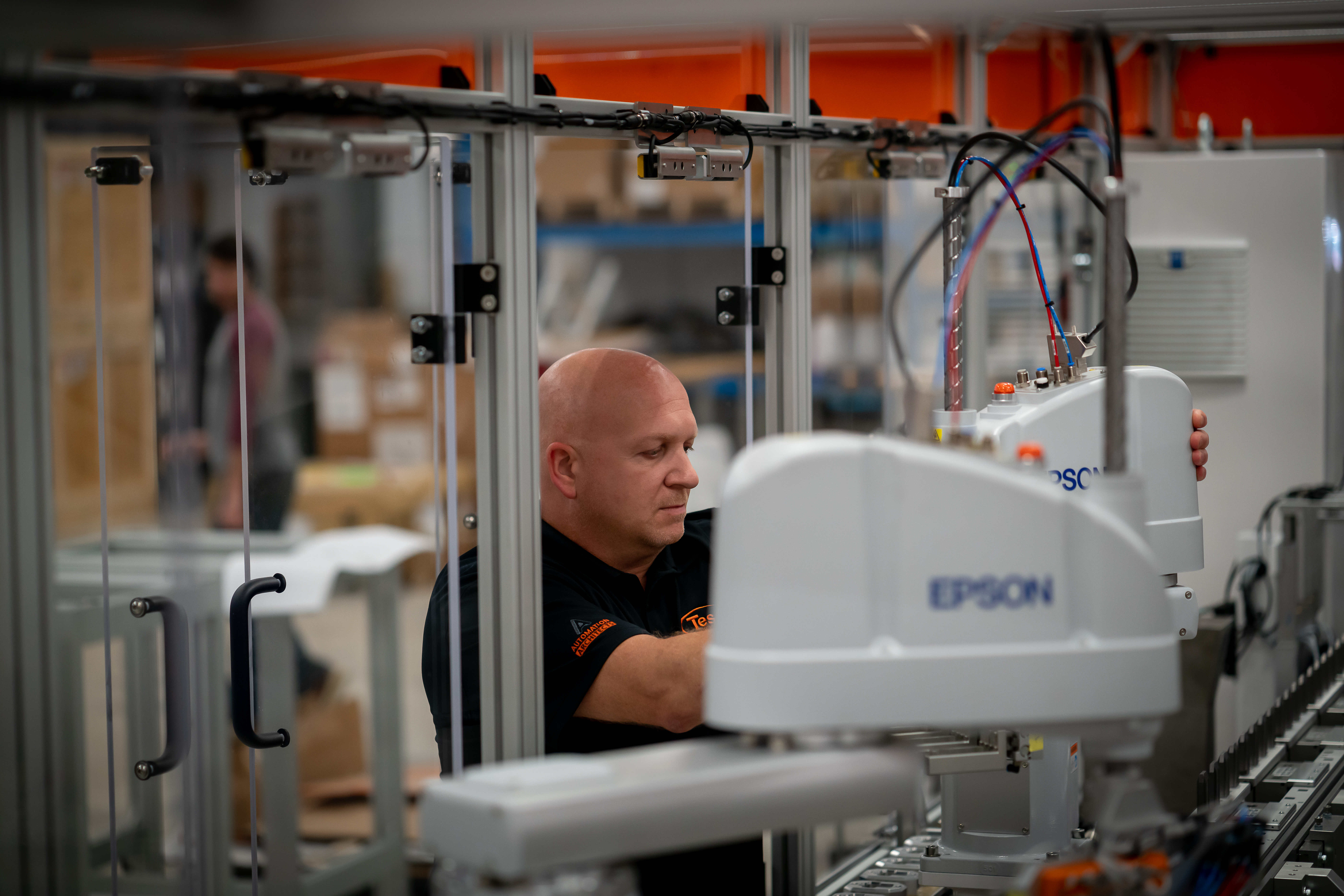 Growth of Smart Factories Will Improve Efficiency and Workplace Safety
In 2022, 45% of manufacturing executives surveyed expect further increases in operational efficiency from investments in IIoT technology, according to the Deloitte 2022 Manufacturing Industry Outlook.
The explosion of Industry 4.0 and smart factories has expanded how manufacturers can leverage automation and other state-of-the-art technologies, whether it's solving labor shortages or scaling up production in a sustainable and cost-efficient manner. More organizations than ever are tapping into adopting custom industrial robotic systems for more connected, reliable and efficient factory floors.
The use of custom robotic systems and the introduction of smart facilities aim to mitigate health and safety issues that can arise in manufacturing plants that gather large numbers of people. Automated robots can also serve as alternatives to dangerous or monotonous work, allowing workers more freedom to pursue specialized jobs and interests.
These factories already exist across the globe. In fact, one German technological academy opened an entire institute in Tennessee last year dedicated to developing smart manufacturing technology in the United States. Expect to see more announcements for factories operated solely by fully-automated systems as the year progresses, especially if labor and supply chain issues persist.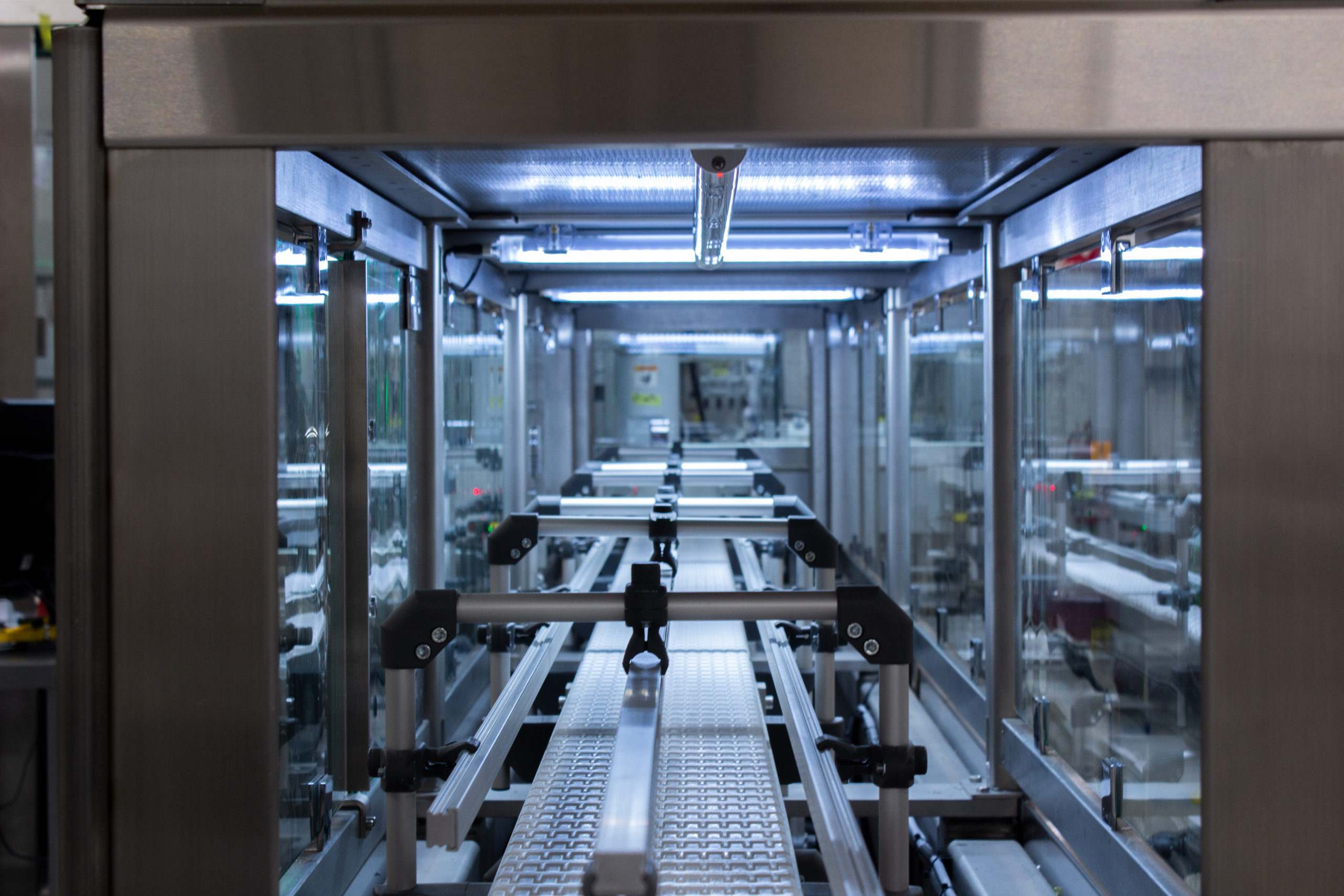 Quicker Adaptations to Consumer Demand
Since consumer feedback is now a constant, continuous process — the process of product development must be as well. The most successful companies not only provide what customers need now, but they are prepared to adapt to how those needs might change in the future.
If a manufacturing process works in 2022 but is unable to adapt to what businesses will need moving forward, it's unlikely to have sustained success. Changing consumer demand and the potential of ongoing supply chain issues means that automated technology manufacturers must be able to both fine-tune and overhaul the capabilities of their machinery.
This is also an area where automated technology has perhaps maybe its greatest potential. In the past, one machine had one purpose. The newest automated technology systems can be programmed to make different movements, and thus different products. Production facilities with automated technology are more adaptable to both changing consumer demands and a changing labor market. Versatile machinery that can be re-programmed for different operations is certain to be in high demand as the technology becomes more refined.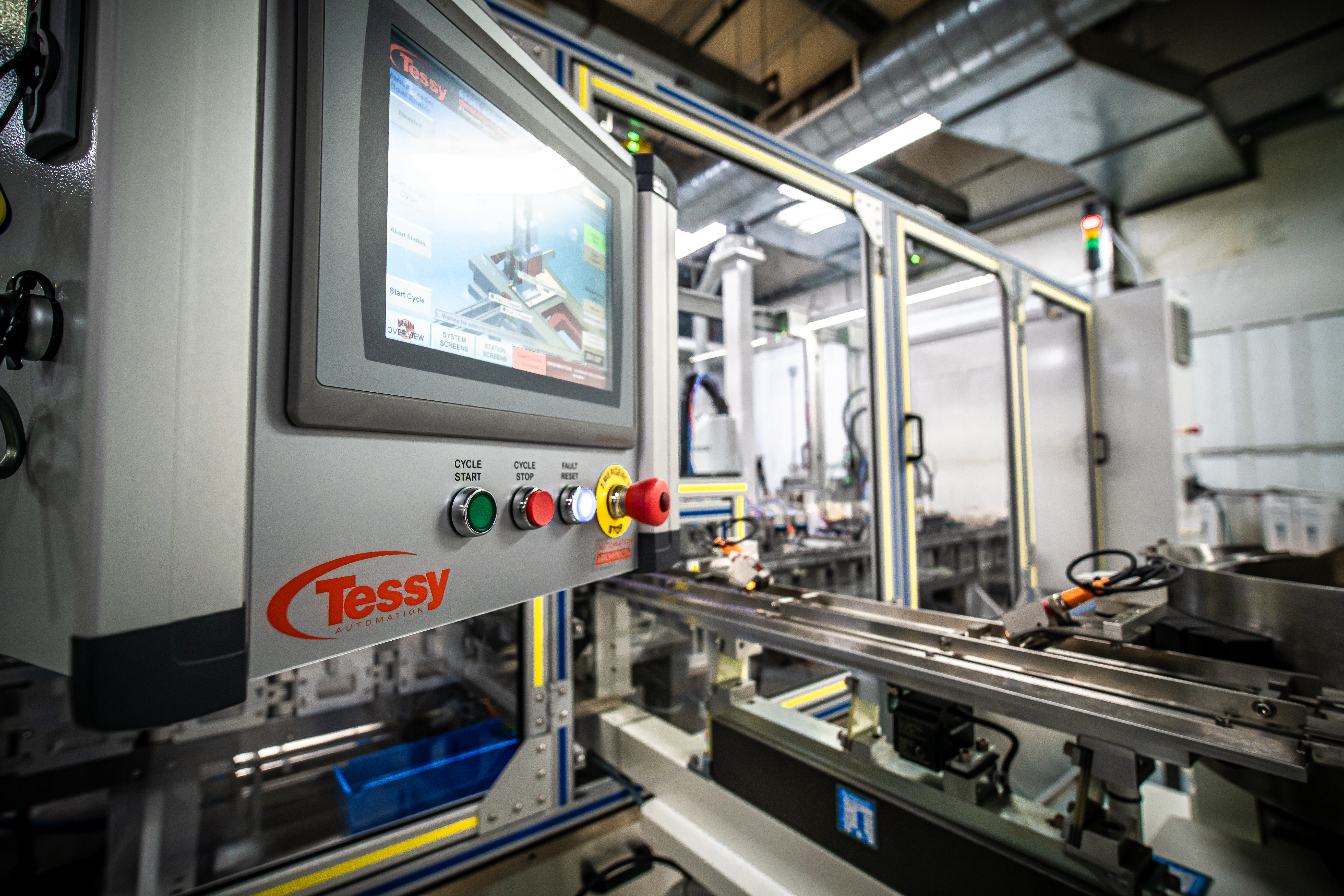 2022 Will Reward the Problem Solvers
If it's anything like the past two years, 2022 will bring challenges we've never seen before. The companies that can offer new-age solutions to these new-age problems will be the ones to lead the world forward in a new era of industry. The automation industry has the potential to play a massive role in the future of business and in the development of a more efficient global economy.
These industry trends will serve as a good prediction for 2022, but the rapid progression of today's technology means there is huge potential for revolutionary innovation in automated manufacturing. The uses that are popular in automation today are only a small sliver of the potential real-world applications this technology will be used for in the future. So you can bet our engineers will keep reading the latest headlines. Because as the world changes, so will Tessy Automation.