Paving the Way to an Automated World
Automated systems prove their worth when put to the test, and companies that adopted the technology early are showing how it has transformed their business. In fact, a recent study covered in more detail below shows that two out of three knowledge workers say automation helped them increase productivity at work.
Putting our expertise to work, we share news and commentary on the trends shaping automation each month. Besides seeing how early adopters are succeeding, you can learn about the potential for automation in the pharmaceutical industry, how robots are becoming more affordable and the different ways automation is making its mark across markets.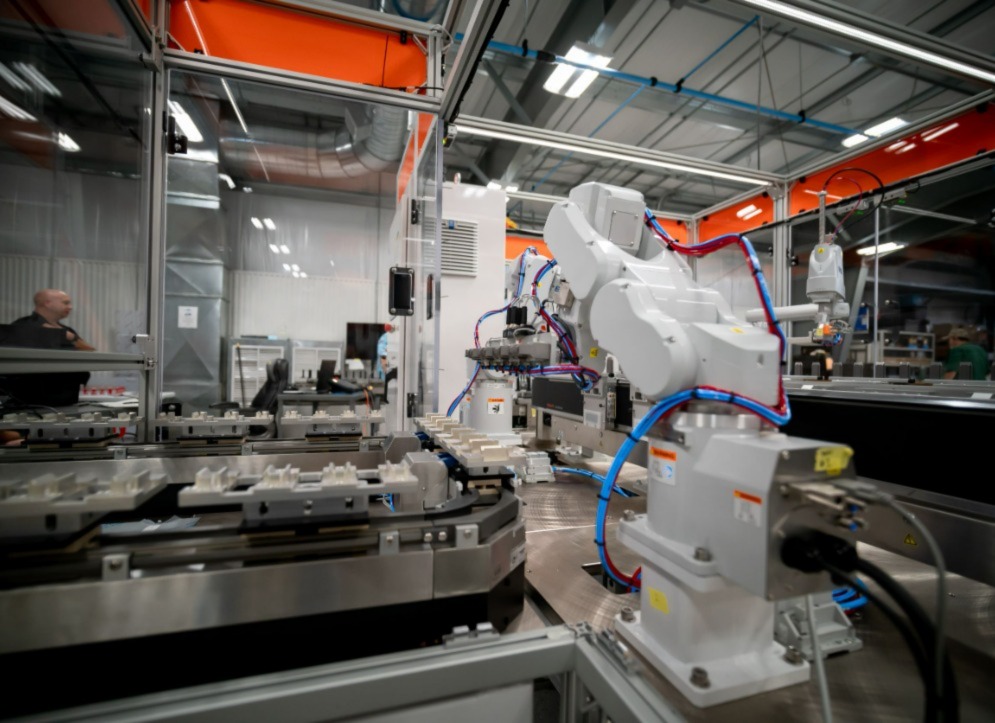 Using Automation to Connect the Dots
To meet today's challenges, 65% of business and IT decision-makers are turning to automation to address labor shortages, inflation and market uncertainty. These technologies include 5G, IoT, computer vision and artificial intelligence. For example, Ford uses automation to compete in the electric vehicle (EV) market. Factory workers use 5G tablets or smartphones to keep track of equipment status and supplies on the Ford F-150 Lightning pickup. The phone's cameras are used for quality assurance to scan vehicle parts. Additionally, the Boston Dynamics Spot robot works in power plants, construction projects and manufacturing facilities to help customers save time by inspecting equipment.
Using machines to handle repetitive tasks such as data entry and analysis allows employees to concentrate on making higher-level decisions. Instead of inspecting everything coming off a manufacturing line, computer-vision sensors can scan for quality defects and send issues to human workers. Ideal places to begin experimenting with innovation are in areas where companies can start small, such as electronic logging software or computer vision.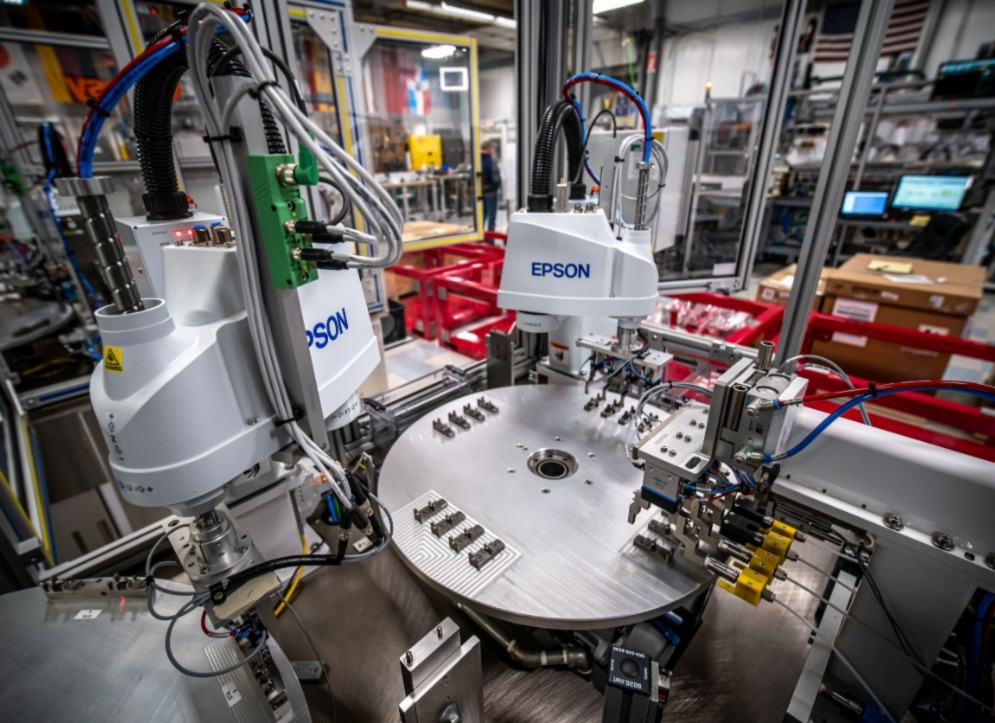 Accelerating the Robotic Revolution
While robots may have been an expensive investment in the past, it's no longer always the case. Robots, as they have become more agile, more flexible, and more adaptable, have also become more affordable to purchase. We're also no longer living in a world where we have one large, stationary robot who repeatedly does one standardized job. Automated solutions today are smaller, lighter, and can often be easily redeployed as business needs evolve to meet consumer demands.
Cobots, or collaborative robots, stand out among the new generation of flexible and adaptable robots. Designed to work alongside people, their smaller footprint helps lower the purchase cost and doesn't require the traditional safety infrastructure associated with industrial robots. As companies work to produce more high-quality goods in less time, robots can solve that problem. It's a challenging goal to achieve with human personnel, especially with the ongoing labor shortage. Robots can ease those pressures, enabling workers to complete more value-added tasks.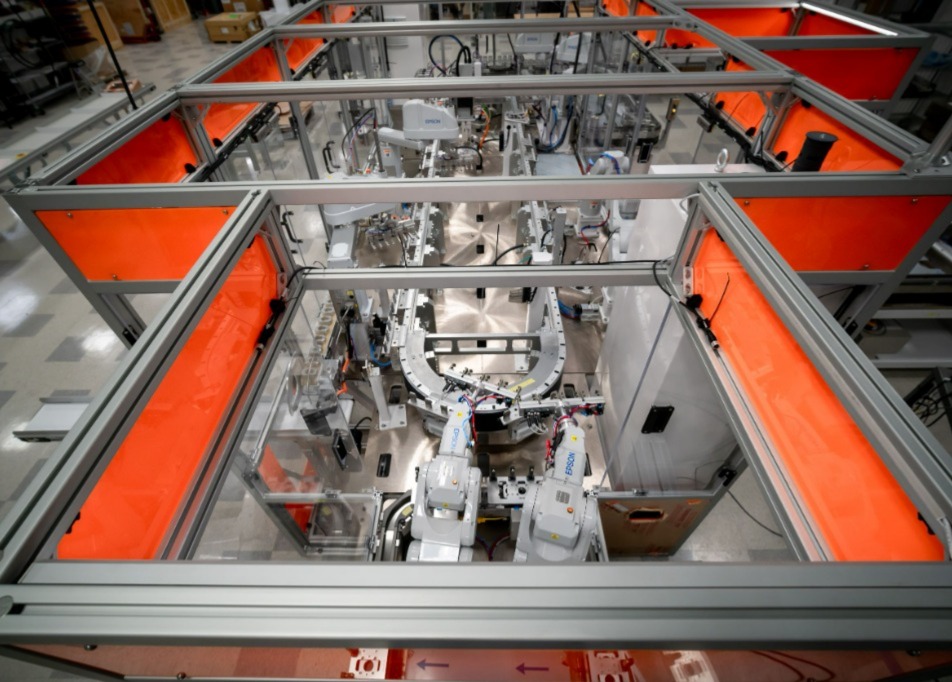 Modernizing Operations for a Changing Marketplace
Pharmaceutical is a growing industry, generating $800 million in sales in 2020, with the expectation to grow at a compound annual rate of 7.6 percent through 2026. With a shift toward higher-value injectables and customized runs, manufacturers are shifting toward more automated production lines. Moreover, digitization is accelerating to assist in meeting the DSCSA requirements, addressing cybersecurity concerns, achieving operational visibility and facilitating blockchain product tagging. This has led pharmaceutical manufacturers to seek closer collaboration and cooperation with OEMs and suppliers of raw packaging and materials.
To achieve this goal, pharmaceutical manufacturers want OEMs and suppliers to integrate new machines, simplify changeover, maximize machine flexibility, deliver parts quickly, and provide support for concept models to visualize equipment. This is a key area where packaging and processing automation innovations for pharmaceuticals, biologics, nutraceuticals and medical devices can help support manufacturers.
Automating for Maximum Efficiency
Based on current trends, it's clear there are no sectors or business functions left untouched by automation. Automating operations can simultaneously increase production potential, reduce costs and improve quality. And with lower costs to enter the market, now is the right time to modernize operations.
If you're interested in learning more about industrial automation systems, you can find more news and resources here.