Automation Poised To Succeed a Retiring Generation
It's not just the robots that make the world of industrial automation and Industry 4.0 exciting — the innovations and dynamic solutions being applied in our business every day keep our eyes on the headlines for inspiration and insight into key trends. As supply chain issues and labor shortages have disrupted many manufacturing operations, suppliers have had to adapt quickly to meet demand the past few years.
We know that while workforce numbers are down, demand in our many verticals is at an all-time high — and it's causing supply chain issues around the world. Our team believes that solutions to many of these problems can be found in Industry 4.0 technology, which is why our engineers and R&D experts are always monitoring the newest automation developments and trends that could make an impact in our partners' operations. Here are a few that are on our radar this month: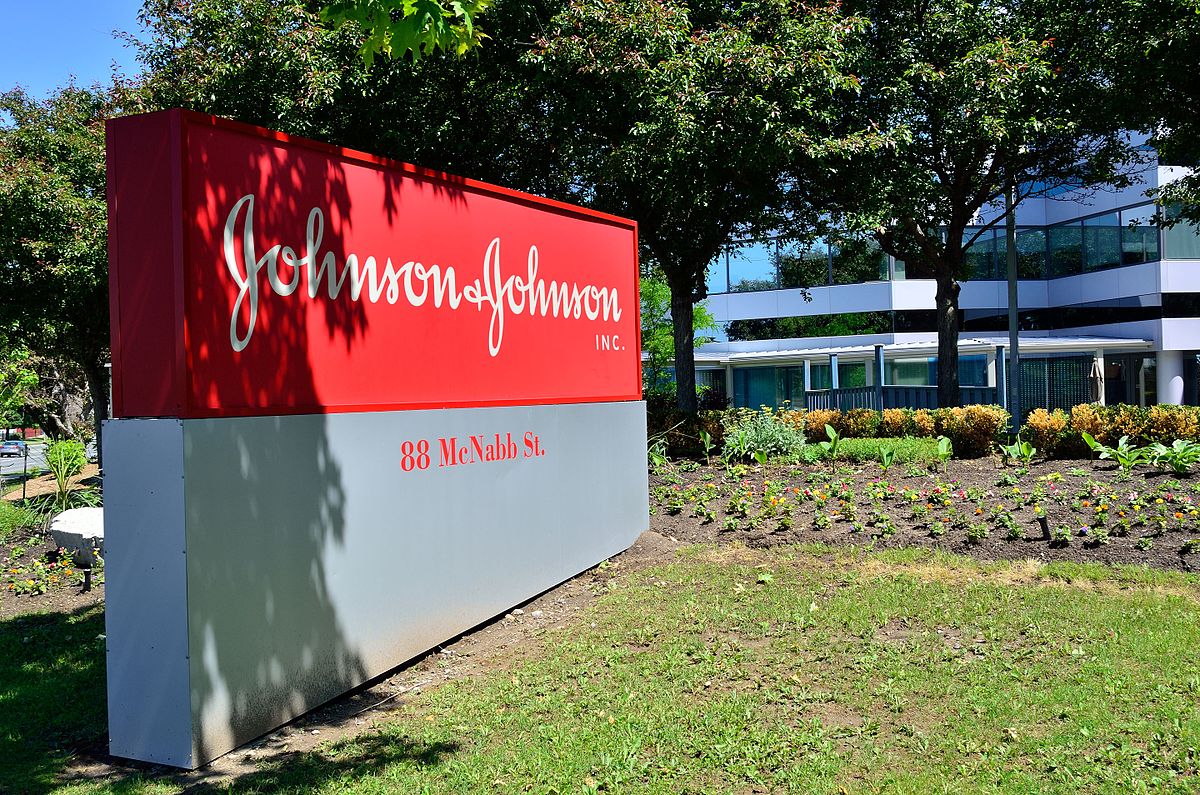 MEET THE 'MOST ADMIRED COMPANY' IN THE INDUSTRY
Manufacturing giant Johnson & Johnson continues to set the industry standard in the pharmaceutical and medical device manufacturing world. For the ninth year in a row, they've been ranked #1 on "Fortune Magazine's" Pharmaceutical Industry List, which tracks the largest and most impactful pharma manufacturers around the world. On top of that, J&J was also named as one of the Top 20 "Most Admired" companies — not just in the pharmaceutical world, but in any industry.
J&J has shown how they set the industry standard throughout the COVID-19 pandemic. As one of the first companies to develop and distribute an FDA-approved vaccine, J&J got over 20 million doses of the vaccine into the arms of the American public.
Even while working through unprecedented conditions, vaccine development hasn't slowed down J&J's progress in developing other critical medical solutions. Since 2021, they've also created two other potentially groundbreaking medical treatments approved — one for multiple sclerosis and another for lung cancer.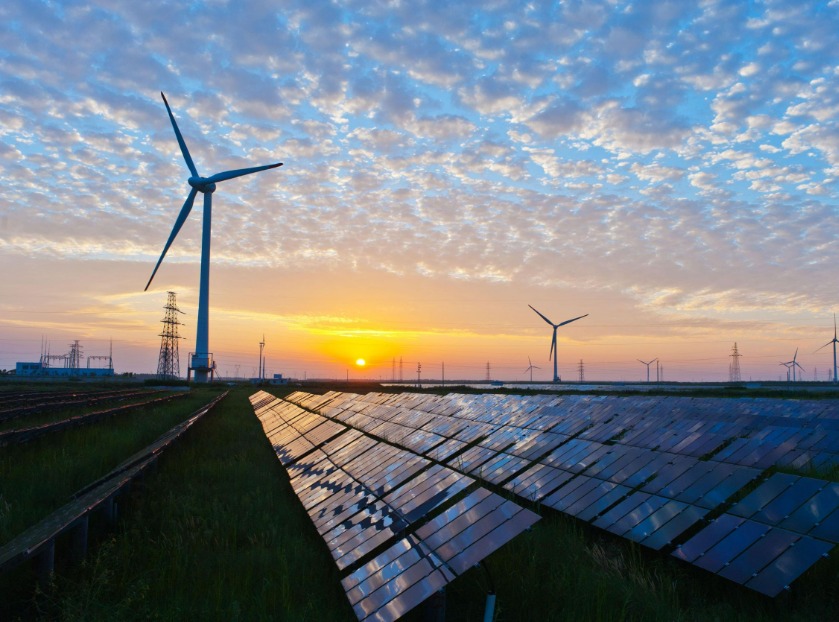 The company has also committed to holding itself, and its suppliers, accountable for their environmental impact. This is through the J&J Supplier Sustainability Program, which educates J&J's supply partners on environmental best practices in manufacturing and rewards the companies that meet their sustainability goals. As a supplier to the medical device manufacturing industry, Tessy Automation and our parent company, Tessy Plastics, are both proud to be part of the initiative.
"Tessy saw the Supplier Sustainability Program from Johnson & Johnson as a great opportunity for our company to improve our sustainability practices," said Tessy Plastics Owner and President Roland Beck. "After years of collaborating with Johnson & Johnson and participating in the program, I am excited to see our achievements and Tessy's efforts in leading our supply base into this space."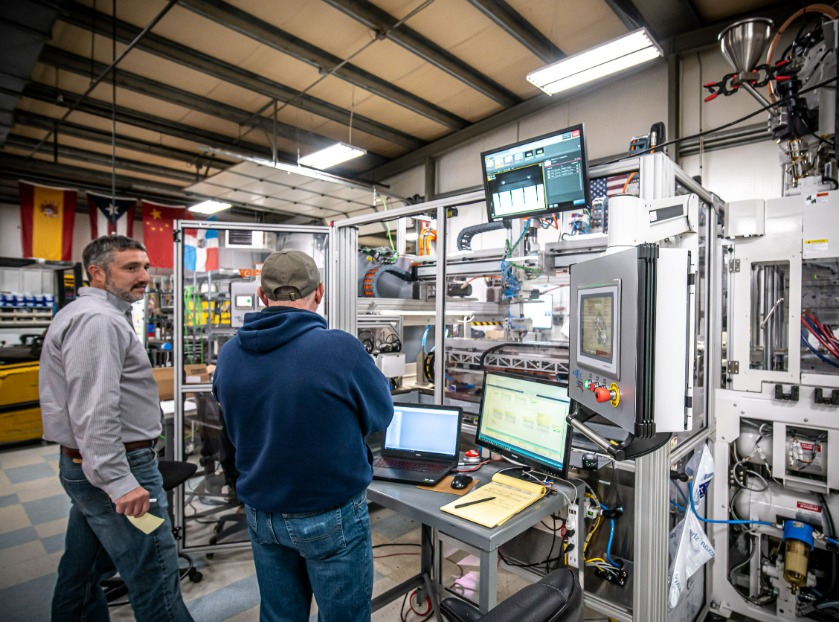 FINDING SOLUTIONS FOR AN AGING WORKFORCE
The labor market has changed significantly since the beginning of the COVID-19 pandemic. Employers are struggling to find workers — there are currently over 850,000 manufacturing job openings in the U.S. — and considering labor experts estimate that 2.5 million members of the baby boomer generation will retire in the coming years, the issue is expected to persist.
These unprecedented challenges will require unprecedented solutions. Between 2014 and 2020, the number of industrial robots doubled worldwide to more than 3 million. With the rapid progression of technology in our industry paired with the pressing need around the world for reliable industrial assembly operations, doubling that number again to a total of 6 million robots worldwide will likely take far less time.
There will always be a need for manufacturing labor. So as workers are able to be more selective in performing their skilled labor, the more remedial or dangerous tasks can be filled by automated technology. This improves both operational efficiency and workplace safety, while also creating more jobs for a skilled workforce. The need for labor is placing manufacturers in a unique position for embracing new technology and opportunities for innovation.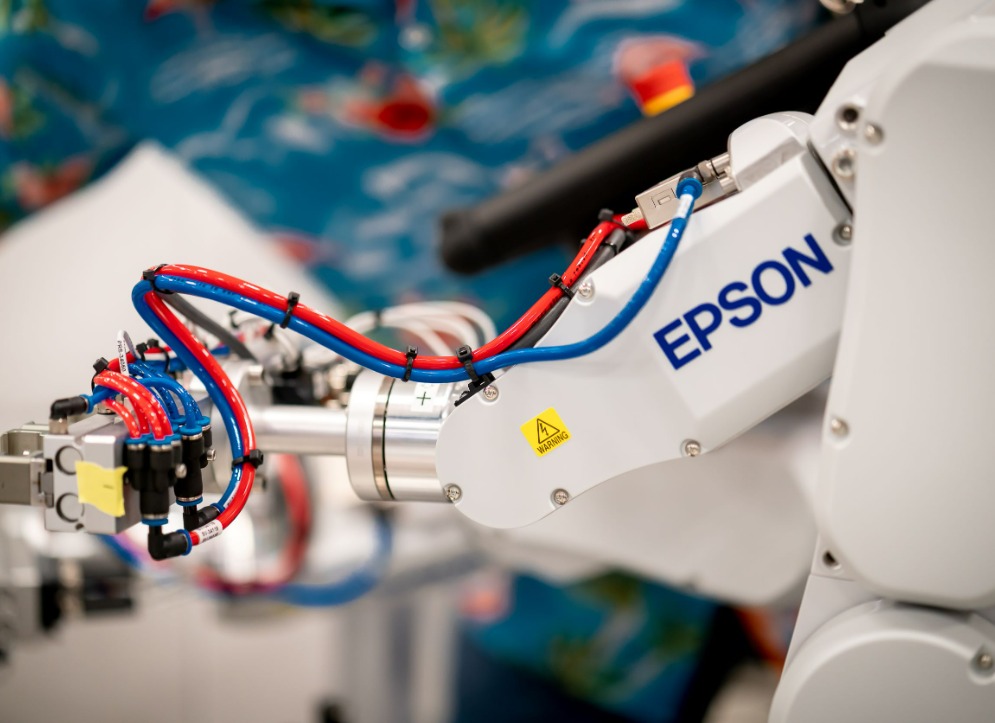 THE NEWEST EPSON SCARA ROBOTS RELEASED
Epson's line of over 300 Selective Compliance Articulated Robot Arm (SCARA) automated assembly machines makes them the largest SCARA manufacturer in the world, and they've added two more to their repertoire in 2022. SCARA devices are ideal for "pick-and-place" assembly projects that require extremely precise movements, but some older models are both complicated and expensive to own. The newest models from Epson, the T3-B and T6-B, feature a built-in controller to assist with end-of-arm tooling and a more compact design.
Perhaps the biggest step forward made possible by Epson's T-B series is the accessibility and availability to first-time users with no automation experience. Each robot is compatible with Epson's no-code automation software, which helps first-time users learn about and develop their own automated assembly process. The price of the technology is also much more affordable than even a few years ago — both the T3-B and T6-B cost less than $10,000.
Tessy Automation is proud to have partnered with Epson in developing our turnkey automation solutions. Epson's cutting-edge technology allowed us to help a major medical OEM meet the rising demand for syringes with innovative technology. To learn about how Tessy Automation has partnered with Epson to use the SCARA robots effectively in manufacturing automation, read this article.