All Eyes on Automation and Sustainability
Manufacturing and automation are constantly evolving, with a steady stream of trends, new ideas and success stories. At Tessy Automation, we put our expertise to work, filtering out the news and sharing valuable topics that matter to your business. We focus on headlines shaping the industry, so you're well-informed about the latest industrial automation systems and opportunities.
This month, learn why manufacturing should dominate the business agenda, what sustainability means for manufacturers, how medical device manufacturers use outsourcing for growth and more.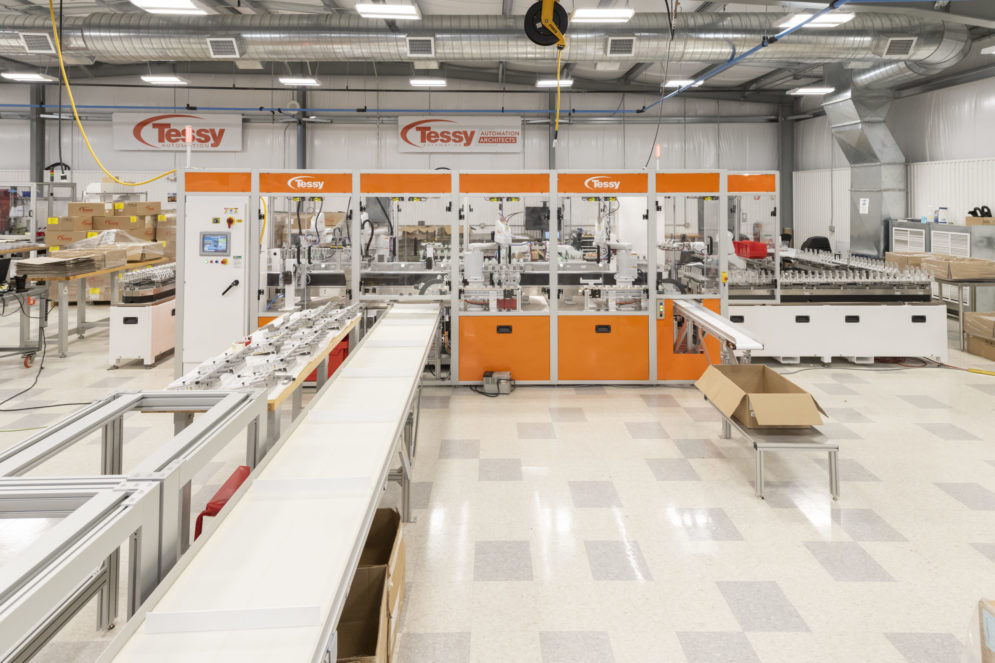 Placing Automation at the Top of the Agenda
COVID-19 permanently shifted business for many industries and forced organizations to consider becoming more agile and efficient. Manufacturing automation could be the answer to help navigate the future, and here is how it can help:
Boosts Productivity: With fewer skilled workers available to keep up with demand, automating production helps companies do more with less in a shorter amount of time. In addition, it reduces errors and makes 24/7 operations safer and more efficient.
Reduces Human Error: Bad data can be wasteful, with research showing it costs U.S. companies $3 trillion each year. Automating redundant, manual tasks like data entry removes the risk of getting an order wrong or entering incorrect quality data.
Produces Valuable Data: Manufacturing is a dynamic industry. Automation can help provide the data needed for support. It enables a competitive advantage through production visualizations and dashboards, along with live data on machine health and performance.
Creates More Jobs: A common misconception about automation in manufacturing spaces is that they will take jobs away from employees. Alternatively, it should be thought of as a tool to further employee growth. Automation frees employees from repetitive tasks, creating new career paths in more valuable, strategic positions.
Once you're ready to add automation to your manufacturing, consider where it makes the most sense to begin by asking if a task is repetitive, time-sensitive or involves several processes. Then you can create a plan to transition to manufacturing automation and revolutionize business processes.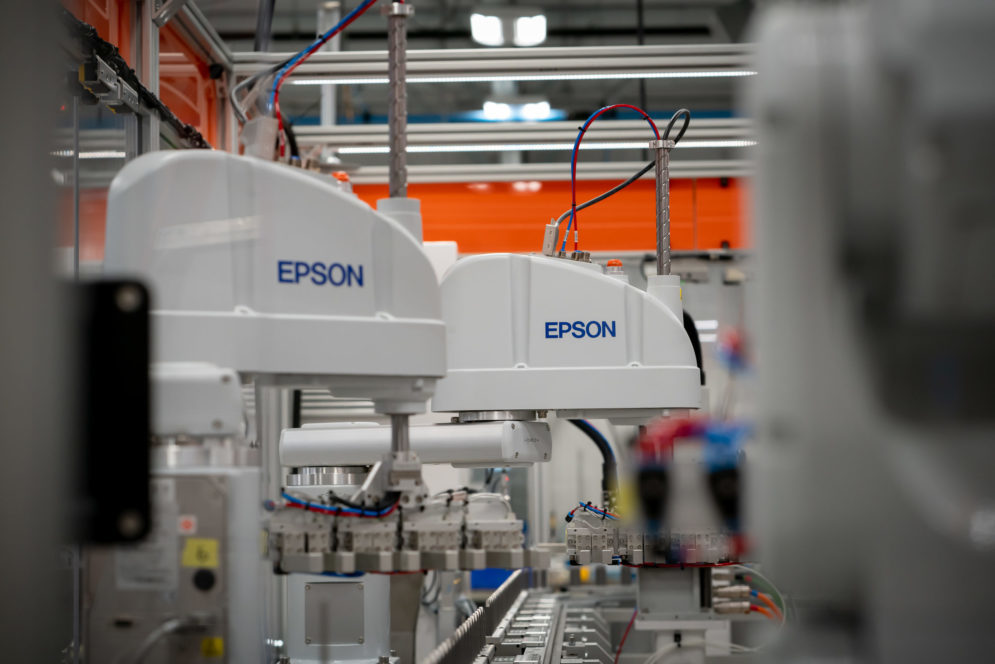 Elevating Sustainability in Manufacturing
Sustainability has been top of mind in manufacturing for many years, and that trend will continue in 2022. With a broader take on sustainability, manufacturers should consider more than eco-friendly processes this year. Focus on the circular economy and how you can reduce waste and reuse resources, possibly through digitization that shows real-time data about the location and availability of materials. Supply chain disruption will likely continue into 2022, with severe weather driving those issues.
Hyperautomation is a pivotal trend that manufacturers need to keep an eye out for. Machine learning and robotic process automation help manufacturing processes become more efficient and faster, advancing sustainability by reducing operational costs and increasing revenue. Finally, smart factories with highly automated systems can implement and retrofit technologies like smart sensors into existing plant setups, encouraging them to embrace digitalized sustainability with less cost and fewer resources.
Here at Tessy Automation, we're committed to sustainability and using manufacturing methods and practices that are both safe and environmentally responsible, allowing our people and planet to endure. We also source materials, products and services that integrate customer specifications, fiscal responsibility, social equity, community and environmental stewardship.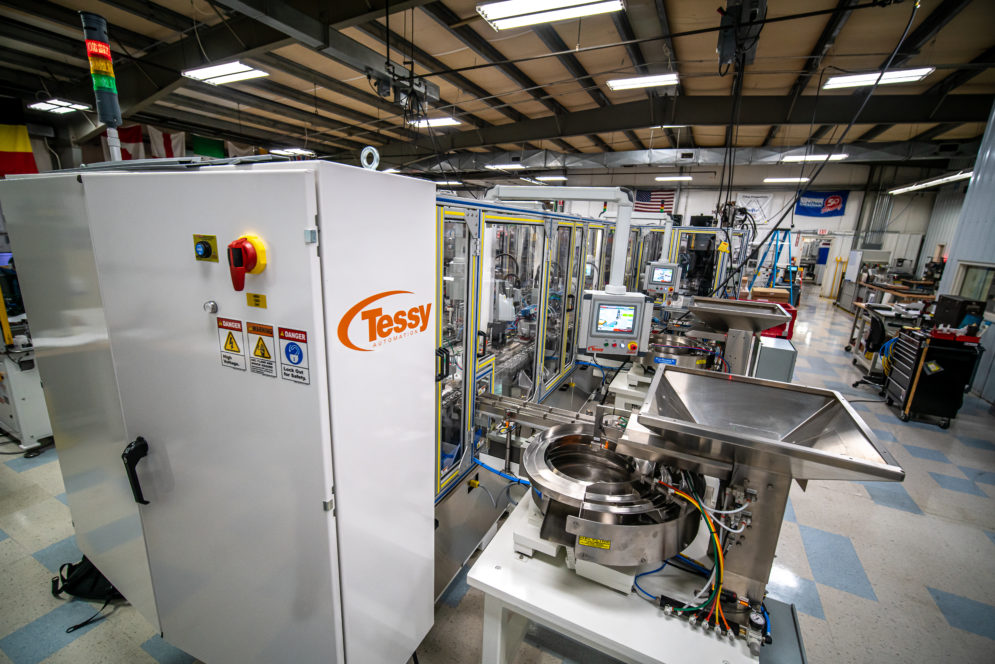 Outsourcing Medical Device Manufacturing for Growth
Manufacturing medical devices independently can be costly, requiring you to train or hire staff, invest in new technologies required to produce medical-grade components and seek space to execute these operations. Instead, you can invest in outsourcing those services to help your business grow.
Outsourcing to a specialized partner ensures you receive high-quality, compliant end products with less scrap and reduced lead times. Without the added challenges of learning new specifications, acquiring new machinery or implementing new processes, you can focus on core business operations. Lastly, outsourcing medical devices enables scalability and de-risks production operations by diversifying supply streams. Overall outsourcing bolsters medical supply chain resiliency, quality and scale.
A key element of a successful outsourcing strategy is selecting the right partner. Tessy Automation and Tessy Plastics have end-to-end capabilities to empower their partners to enter new verticals, scale existing production and lean out their manufacturing budgets.
Modernizing Donut Production through Automation
Krispy Kreme has been making donuts for more than 80 years, but that doesn't mean its manufacturing processes are dated. The company recently revamped its production machinery to automate and optimize its systems. These upgrades improved the accuracy of donut frying time by 12% while also reducing motor amps by almost 17% and motor temperatures by 34%, helping prolong motor life.
The new drives also addressed worker safety issues by integrating safety monitoring circuitry with automated safety mechanisms and E-stop buttons. And with the ability to access the drives remotely, all the information they need is on display — including diagnostic screens for de-bugging, faults and alarms and trend data. With the multitude of benefits that come from industrial automation, expect to see more companies, from donuts to high-precision medical device make the change and reap the rewards.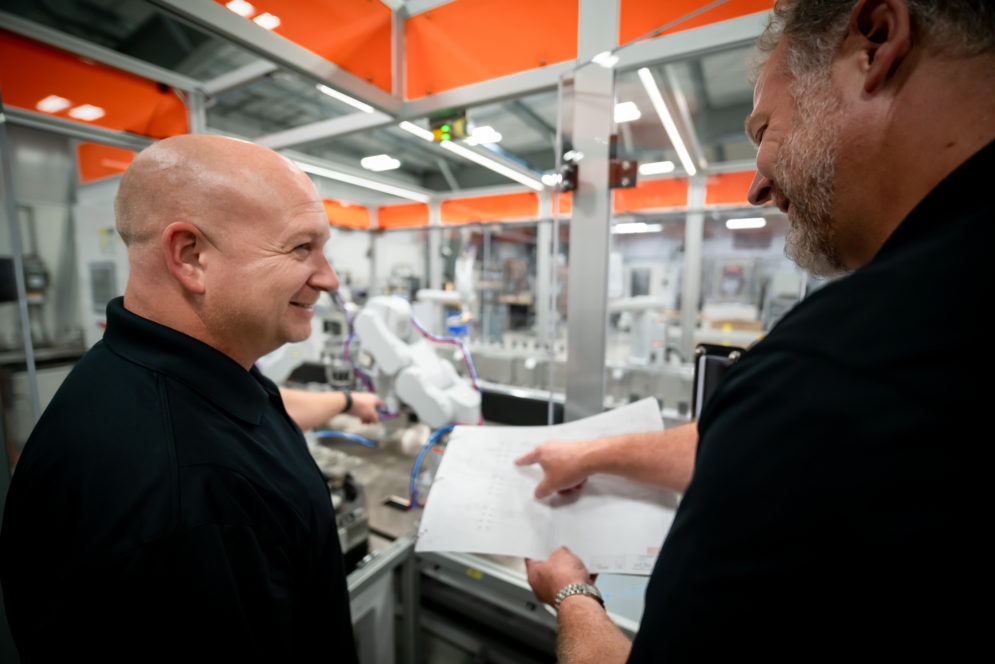 Industrial Automation Remains a Dynamic Industry in 2022
With automation moving to the top of the agenda for many businesses, 2022 is shaping up to be an exciting year in manufacturing. Whether it's looking at sustainability with a broader lens, considering the benefits of outsourcing medical device manufacturing or finding new ways to boost production through automation, this industry never stands still. These trends are just a small sampling of what to expect this year, and you can find the latest news and resources on our website. To learn more about manufacturing and industrial automation systems, you can find news and resources here.